Experts in water gardening
Take your gardening to a new level with our outdoor grown, pond plants
Get the most out of your pond plants with our expert advice
Feeling the chill? Our plants are sleeping for the winter and that's why it is the perfect time to add them to your pond. Bed them in, get them settled and they'll have a head start in Spring so you'll have a beautiful display next summer. Shop now!
Latest Blogs and News from Merebrook Pond Plants
We pride ourselves on being experts in pond plants for everything from tub gardens, garden ponds, wildlife and community ponds to lakes. We can help you whether you are planting to encourage wildlife, to create a delightful garden pond or a sophisticated water garden feature, or even to control the dreaded blanket weed. We're always happy to help, so if you have a question get in touch, and check out our blogs and news below for the latest advice, hints and tips for growing pond plants for any water gardening project.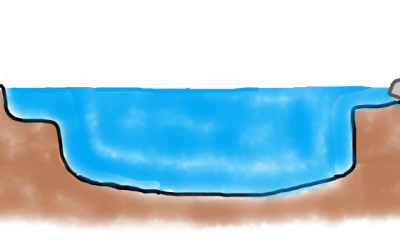 Location, location, location! When planning on building a pond, think about the water table. Most people today build their pond using a plastic or rubber liner. Beware though, build a pond where the water table level can rise to above the bottom your pond and you are...
read more