Experts in water gardening
Summer 2022 Update
Everything shown in our online shop is currently available. If you can't see what you want, please get in touch for in-stock dates.
We are currently shipping orders within 3 working days*. If you need plants for a specific date, please contact us as soon as you place your order and we will do our best to accomodate you. 
* Subject to conditions (see store notices)
Message updated: 16th July 2022
Take your gardening to a new level with our outdoor grown, pond plants
Get the most out of your pond plants with our expert advice
Latest Articles and News
We pride ourselves on being experts in pond plants for everything from tub gardens, garden ponds, wildlife and community ponds to lakes. We can help you whether you are planting to encourage wildlife, to create a delightful garden pond or a sophisticated water garden feature, or even to control the dreaded blanket weed. We're always happy to help, so if you have a question check out our articles and news below for the latest advice, hints and tips for getting the most out of your pond.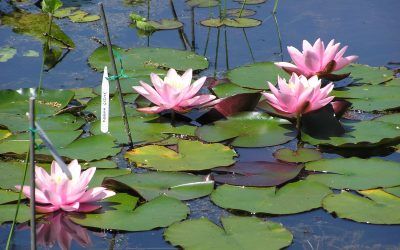 If your water lily is struggling, don't despair! We have over 40 year's experience in growing water lilies and here are our top ten tips for helping your water lilies to thrive.
read more