We offer expert advice on how to get the most out of your pond plants so that you can enjoy them for years to come. We can advise you on everything from how many waterlilies or marginals you can have in your pond and how best to display them to keeping your plants healthy and catering to the special needs and requirements of your plants.
Follow the links below to read more about caring for your water lillies, marginal and oxygenators or plants for special places and purposes.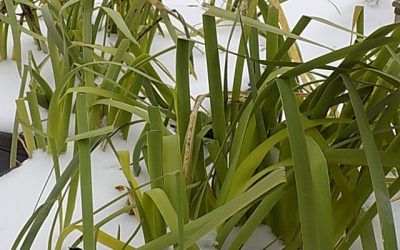 We get a lot of questions at this time of the year about what happens to pond plants as the weather gets colder. So we thought we'd talk a little about your pond in winter. Although most UK pond plants are fully hardy, they are also mostly deciduous, so their top...
read more
Buy beautiful plants today
Browse our full catalogue and online shop.